As I have mentioned in a few posts already, I grew up in a house across the street from George and Peggy Bird. Both are from American Fork.
Peggy grew up learning all of the domestic skills of saintly motherhood.
She cooked, she sewed, and she baked. She loved her boys.
She was a devoted mother.
My mom was raised in San Francisco.
She did not grow up understanding canning and food storage or many of the skills that Peggy had acquired.
Mom did try her hand at baking, sewing, crocheting, and even canning.
She loved us.
She was a good mom.
But I think my brother Patrick and I both believed that Peggy was better at baking.
It seemed like she was always baking.
I remember almost every time I walked into the house, she was baking.
What I remember most is the molasses cookies.
Was there ever a time I had gone across the street when molasses cookies weren't available?
Not when I was in elementary school anyway.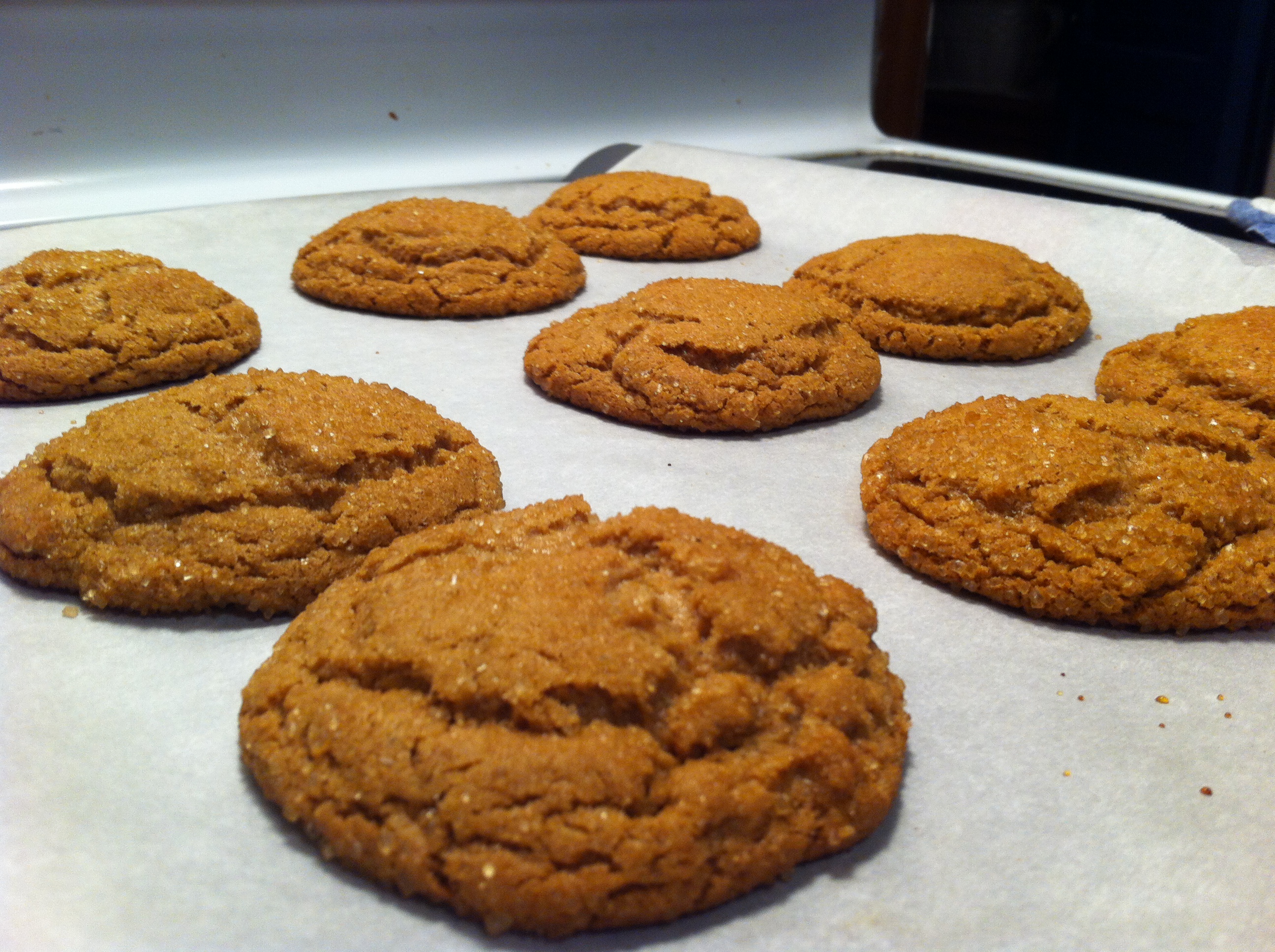 I also remember the many Christmases we spent with the Birds. We became part of their family and enjoyed their traditions.
There was the annual Christmas pageant.
For the longest time I was Mary.
When other families were invited to join in the production I lost my glorified role.
I remember getting demoted to an angel with no speaking parts.
Humility was not my strong suit.
One tradition that mom had adapted into our own household was the annual ornament that each of us received and would add to the tree.
And when we were grown and out on our own or starting our own families, we would take our ornaments with us.
One tradition that we didn't adapt (though Patrick and I would drop hints each year) was the annual gingerbread house that Peggy made from scratch (I now fully understand why mom didn't seem as excited about what Patrick and I thought would be great.
And perhaps she did attempt it but it just wasn't her forte)
I don't know how early in the month she made it.
I would imagine it was decorated on a Monday night.
Each of the boys would help decorate (as I recall) and it would become part of the decorations.
On New Years Eve the boys would hold their annual Gingerbread Smash.
I think Patrick must have gone to them all – and I'd gone to a few (I usually got sick just before the new year) and we would each have an opportunity for hacking away at the house and then devour it.
That was something special.
Nowadays commercialism offers pre-made gingerbread kits.
The taste of the gingerbread isn't near as wonderful as the rich taste of Peggy's made-from-love.
But Roland purchases kits each year – first for the boys and now for Jenna.
And each year Roland builds the house and instructs the kids on how to assist and then allows them to finish decorating with wherever their imaginations lead.
Less than 24 hours later the house gets broken into.
A few pieces here and there – the house goes from slum to run down eye-sore.
He doesn't believe in display.
Too bad.
Fortunately I have taken pictures every year – even last year when the house started out looking like a HUD home. Crooked, run-down.
Each year we've used up all the frosting.
This year was just a little bit different. Roland purchased a pre-made house that we didn't have to glue. We also ended up with tons of frosting left.
Jenna decided that she wanted a green roof.
Roland helped her to spread the icing.
Other than that she decorated the entire thing by herself.
She included a flower on one side and a vegetable garden behind the house.
I thought it ironic that she'd call them vegetables as two of them in real life are vegetables that she refuses to let near her mouth.
Jenna created a vine and gave it tomatoes.
Next to that are two carrots.
And then a corn stalk with a few ears.
Finally eggplant which I don't think she's ever tasted before.
I have.
Haven't been impressed with the taste of it.
On the other side is a Christmas tree.
A Christmas tree and a vegetable garden.
I suppose it's possible.
Not in my part of the world.
Roland took some cookies out of the pantry and told us to decorate them.
We still have frosting left. But many parts of the gingerbread house have been eaten - including some of the roof.